Ostóber / Október pizzan

Pizza október mánaðarins er samstarfspizza Ölverk & Mjólkursamsölunnar.
Á þessari ljúffengu eldbökuðu 12" pizzu er rjómaostur með karamellíseruðum lauk og sinnepi, Tindur, Búri, hunangsristuð skinka, vorlaukur, sólþurrkaðir tómatar og mulinn pipar.

Our October pizza is a delicious one!
12" oven-baked pizza with cream cheese blended with caramelised onions and mustard, Tindur, Búri, honey-roasted ham, spring onions, sun-dried tomatoes and crushed black pepper.

3350,-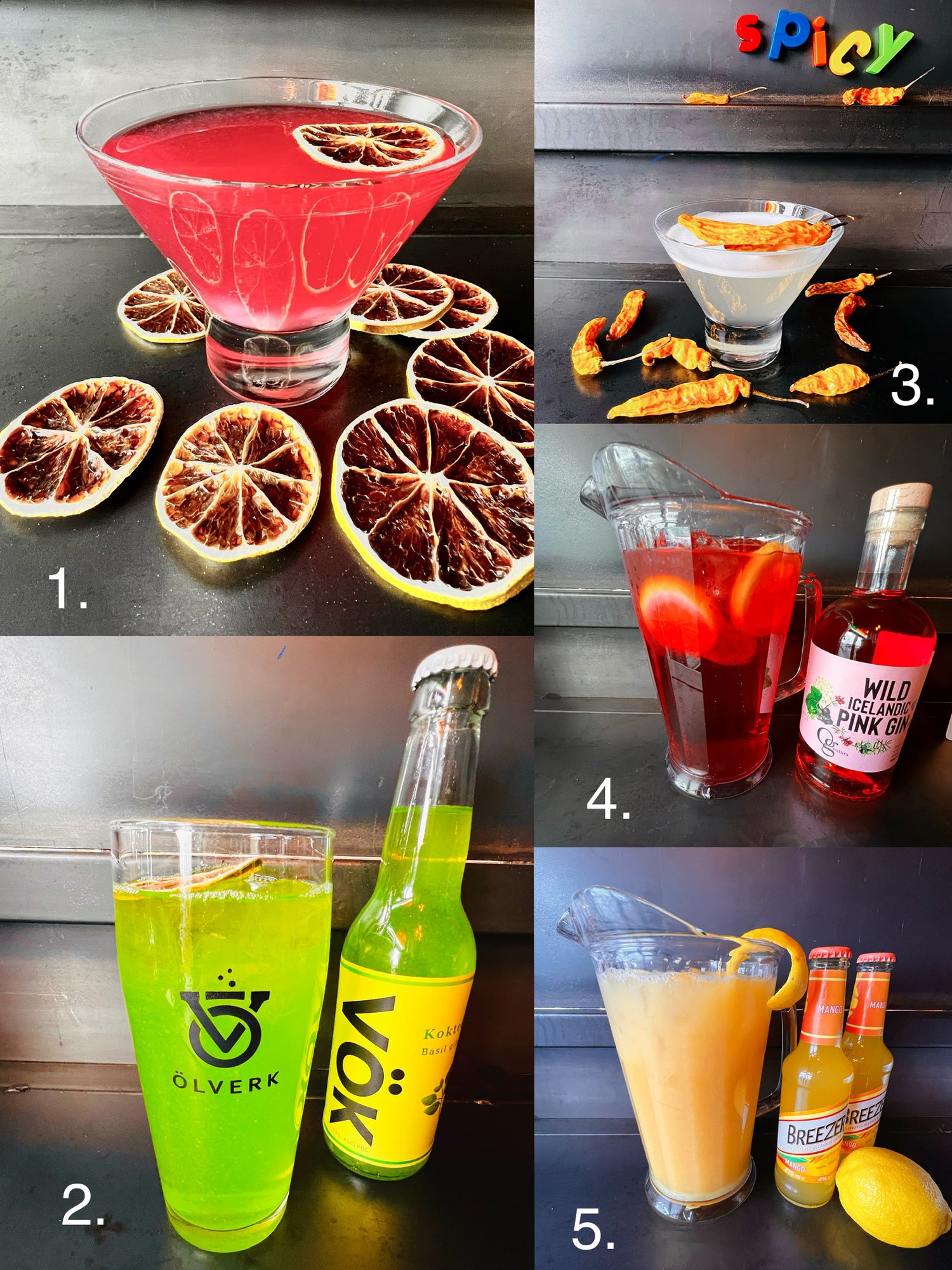 Tasty Ölverk Cocktails
1. Ölverk Fav - Wild Pink, Bacardi Razz, Egg White Syrup, Lime Juice & Garnish ( 2390,- )
2. Vök Basil Gimlet - Wild Gin, Basil Syrup & Lemon Juice ( 2390,- )
3. Habanero Pisco Sour Pisco, Habaneo Simle Syrup, Lemon Juice, Egg White Syrup & Bitter ( 2390,- )
4. Pitcher 1,8l of Ölverk Summer 2023 - same as number 1 ( 8900,- )
5. Pitcher 1,8l of Mango Tango Bacardi Razz, Mango breezer & Lemon Juice ( 8900,- )
Menu